While image is important for every brand, no other industry prioritizes it as much as the fashion industry. PR agencies help fashion brands to maintain their desired image by getting them linked with the right crowd, seen in the right publications, and promoted by the right names and faces. Here are the top fashion PR agencies responsible for establishing lasting brand images and building new brands.
---
Top 20 Fashion PR Agencies:
---
One of the most iconic names in the fashion PR industry, Karla Otto has been in the industry since 1982. The agency offers full-service brand-building solutions for industries such as fashion, beauty, design, lifestyle, and arts and culture. Their comprehensive communications services include media strategy, reputation management, media buying, product placements, brand features, event amplification, and many more.
Karla Otto has an impressive client list featuring some of the leading fashion brands in the world. This includes Givenchy, Calvin Klein, Chloe, Salvatore Ferragamo, Valentino, Lanvin, and Bulgari among many others. The agency is also behind the explosive success of Marni, helping the brand to become one of the most celebrated in the world of fashion.
---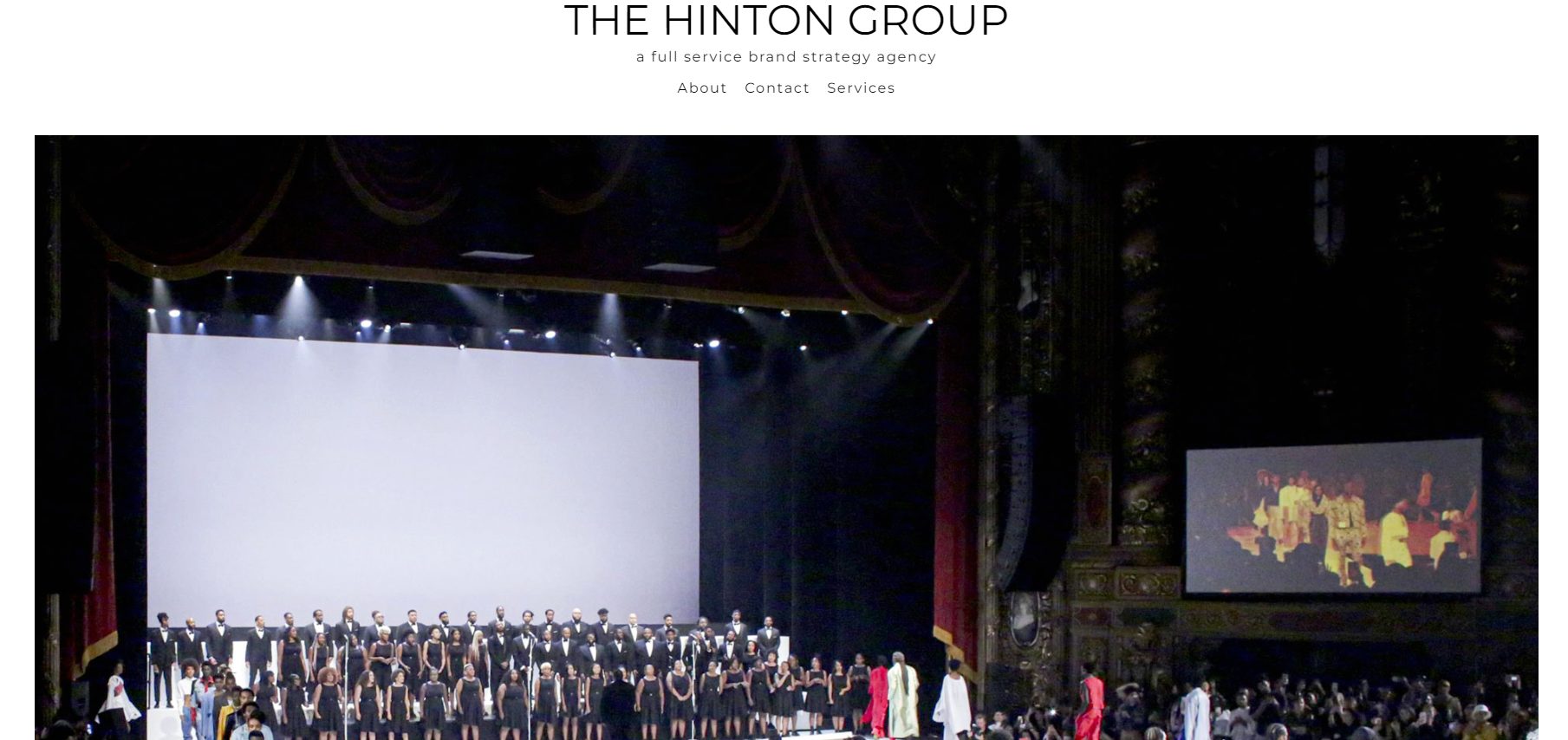 The Hinton Group is a New York-based brand strategy agency founded in 2017 by Nate Hinton. They offer a host of marketing and communications services including event management, experiential marketing, social media marketing, celebrity and influencer collaborations, show productions, and digital and print editorial.
The agency gained recognition as one of the most powerful fashion PR firms by Observer in 2018 and 2019. They've worked with Fortune 500 companies and emerging brands alike with a clientele that includes reputable fashion brands like Claudia Li, Hanifa, Pyer Moss, Sergio Hudson, and Sukeina. 
---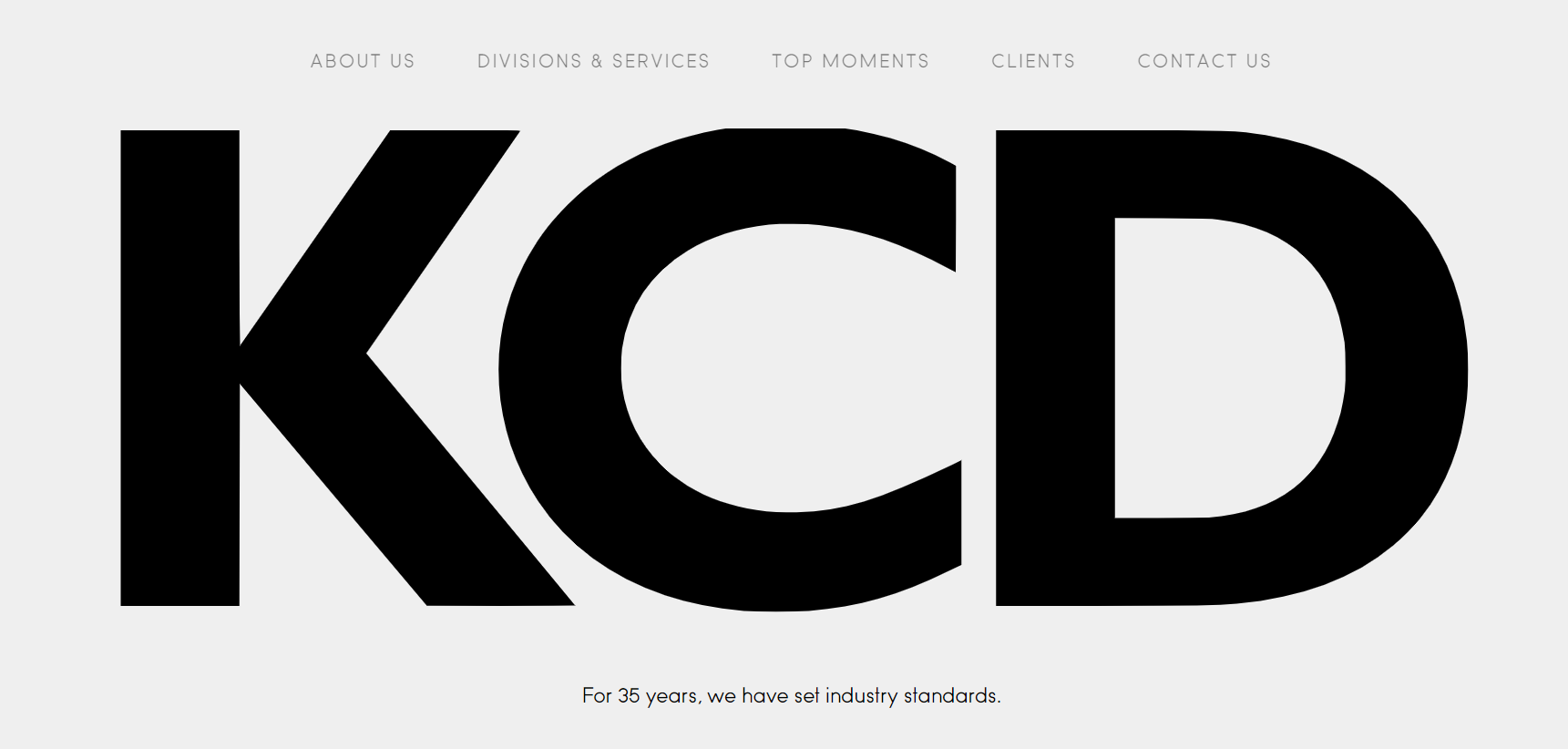 KCD is a leading global fashion services agency with 35 years of industry experience. They have offices in London, Paris, New York, and Los Angeles. The agency's media services include brand and product positioning, show and event media management, new designer introductions, brand relaunches, global media strategies, and many more.
KCD boasts an impressive list of clients that includes some of the biggest names in fashion. Alexander McQueen, Anna Sui, Balmain, Calvin Klein, Chloe, Derek Lam, Fendi, Givenchy, Miu Miu, and Vera Wang are just a few of the fashion houses that the agency's worked with. 
---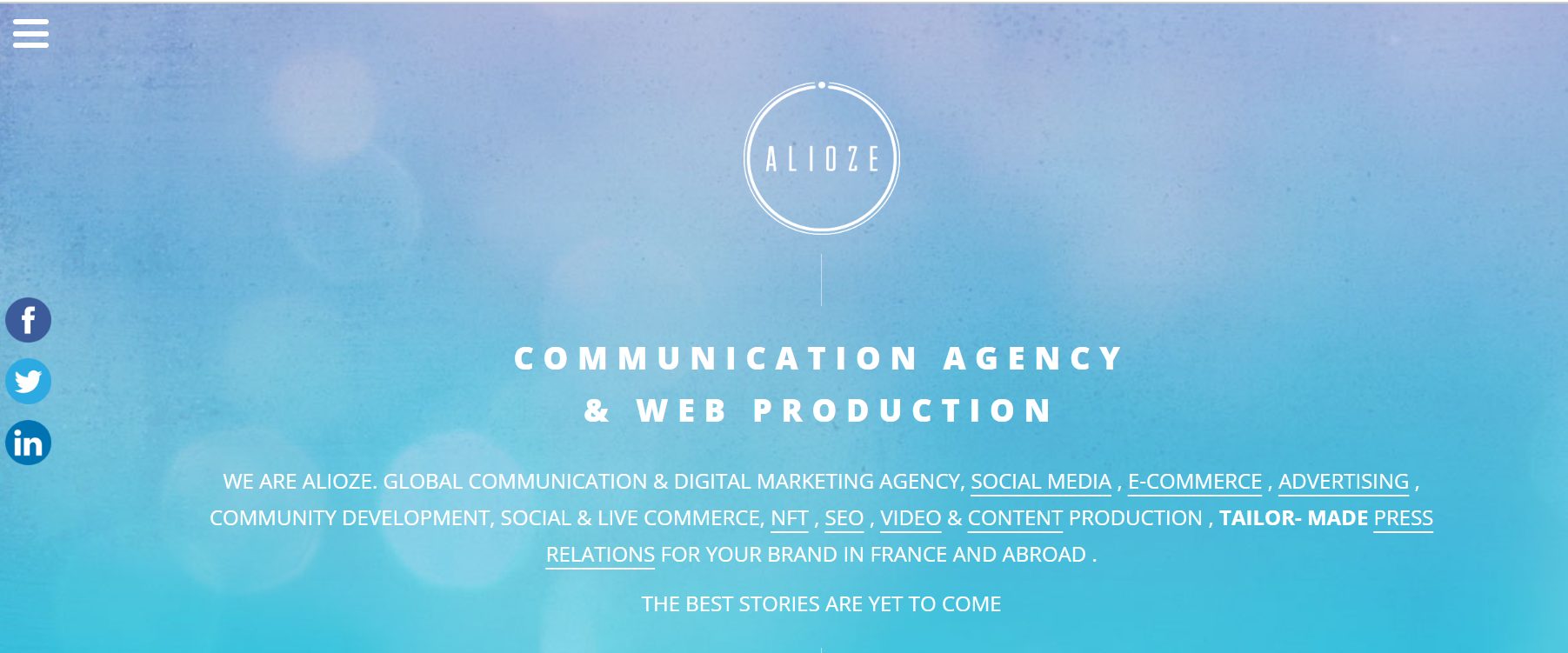 Alioze is a communication and web production agency based in France. The agency has the expertise to develop impactful communication campaigns and transform your brand image on the internet while improving your press relations. They provide fashion brands with tailor-made communications services that include press and public digital relations, naming, branding, artistic direction, newsletters and email campaigns, and creation and marketing.
The firm has worked with a long list of clients that includes well-established fashion brands, children's fashion brands, craftsmen, and emerging creators. Alioze boasts clients such as Guerlain, KENZO Kids, Paul Smith Junior, Red Luxury, Camille Fournet, and Banana Moon.
---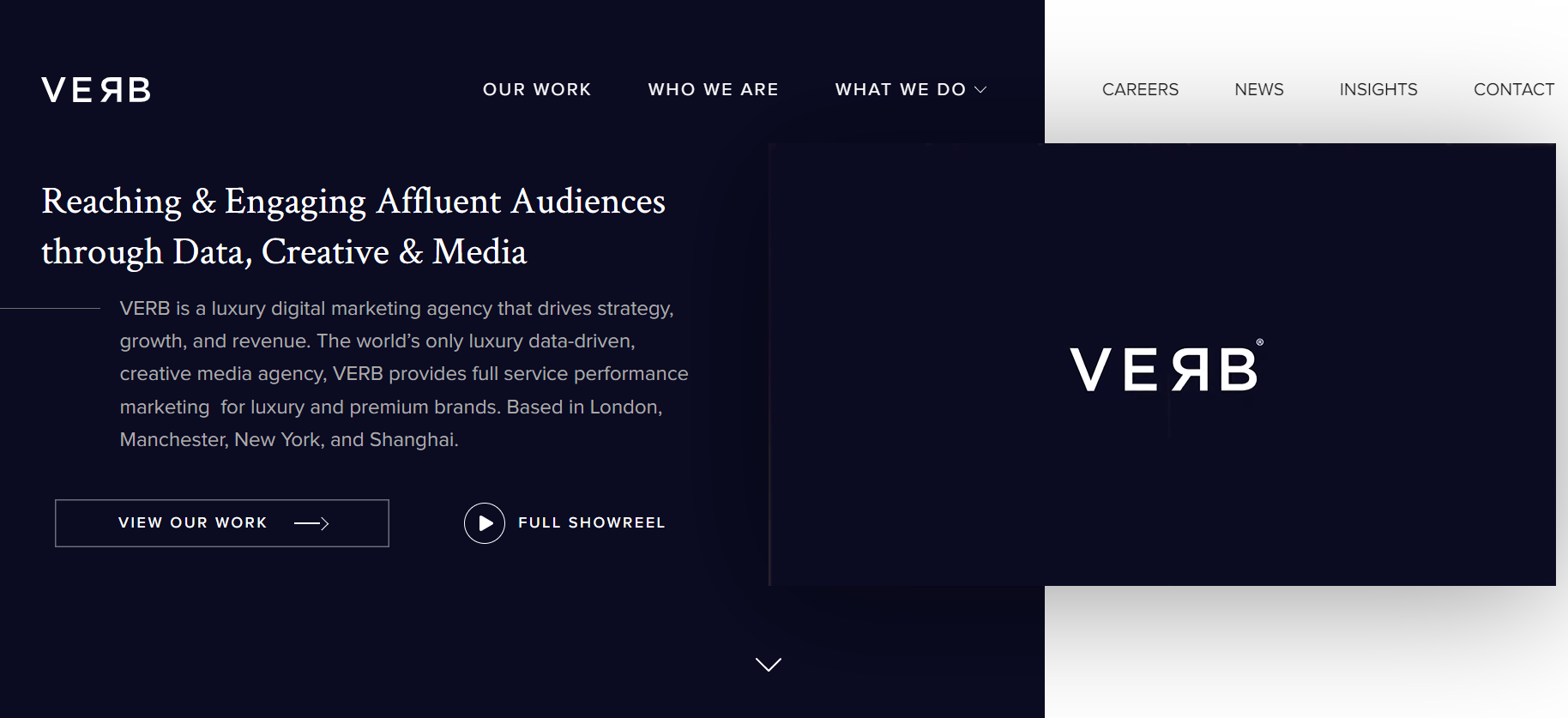 VERB Brands is a luxury digital marketing agency with offices in London and New York. The agency has in-depth knowledge of the luxury market and knows how to effectively position fashion brands. They offer full-stack digital marketing solutions that include SEO, paid search, programmatic advertising, web design, creative services, influencer marketing, and digital PR.
The agency's worked with a number of leading luxury fashion brands including Tod's, Jimmy Choo, Ports 1961, Beulah London, and Calzedonia. Their PR services include media outreach, media and brand sentiment analysis, newsjacking, product PR, content campaigns, and journalist request management.
---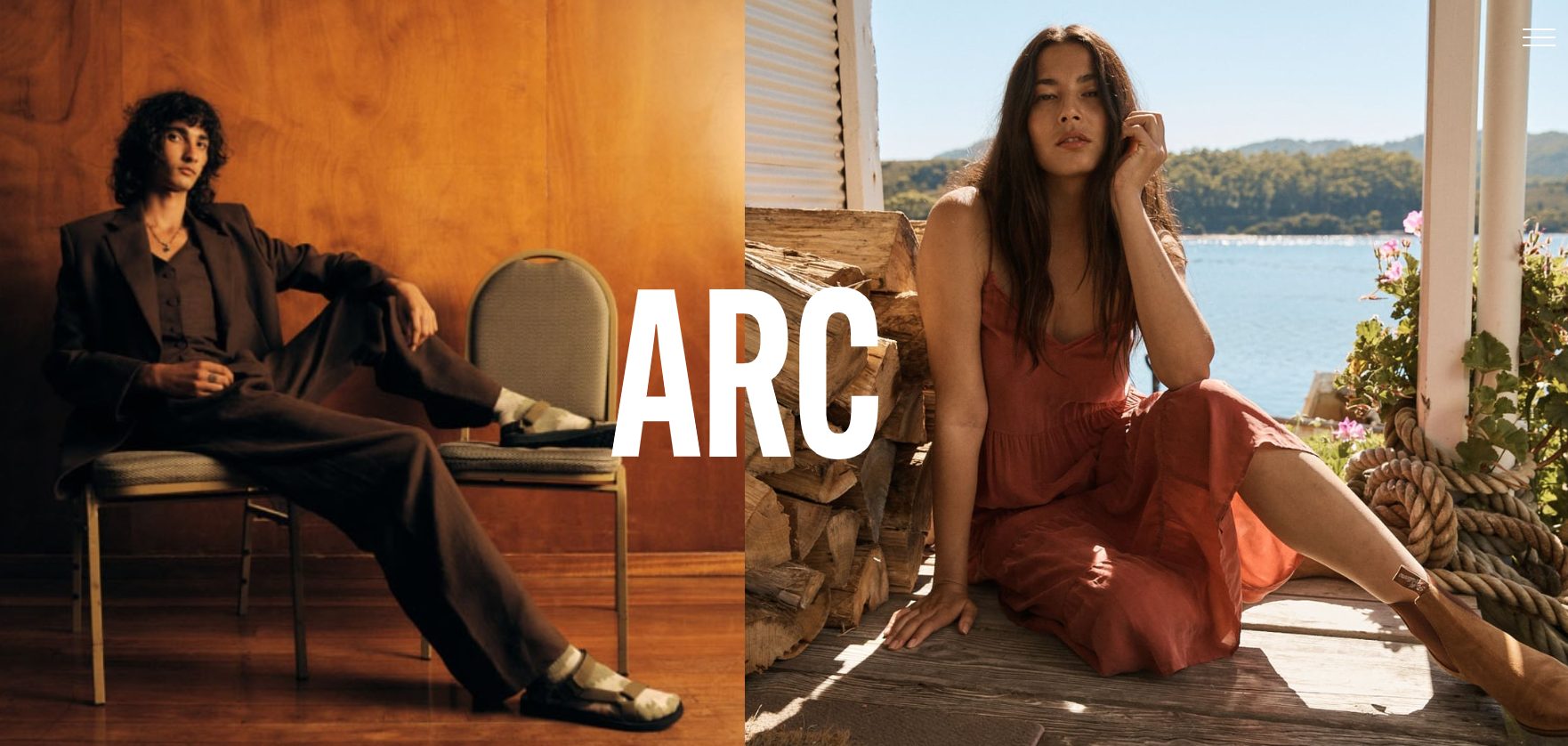 ARC is an Australian creative communications agency with 25 years in the industry and counting. The agency takes an interdisciplinary approach to shaping brand stories that boost relevance and spark conversations. In addition to media relations, ARC also has expertise in brand management, influencer marketing, creative consultancy, and communications strategy and positioning.
The agency's worked with a number of reputable luxury brands beyond fashion. ARC's clientele includes names such as Madewell, BONDS, Sheridan, MAISON de SABRÉ, Lacoste, and PUBLISHED BY to name a few.
---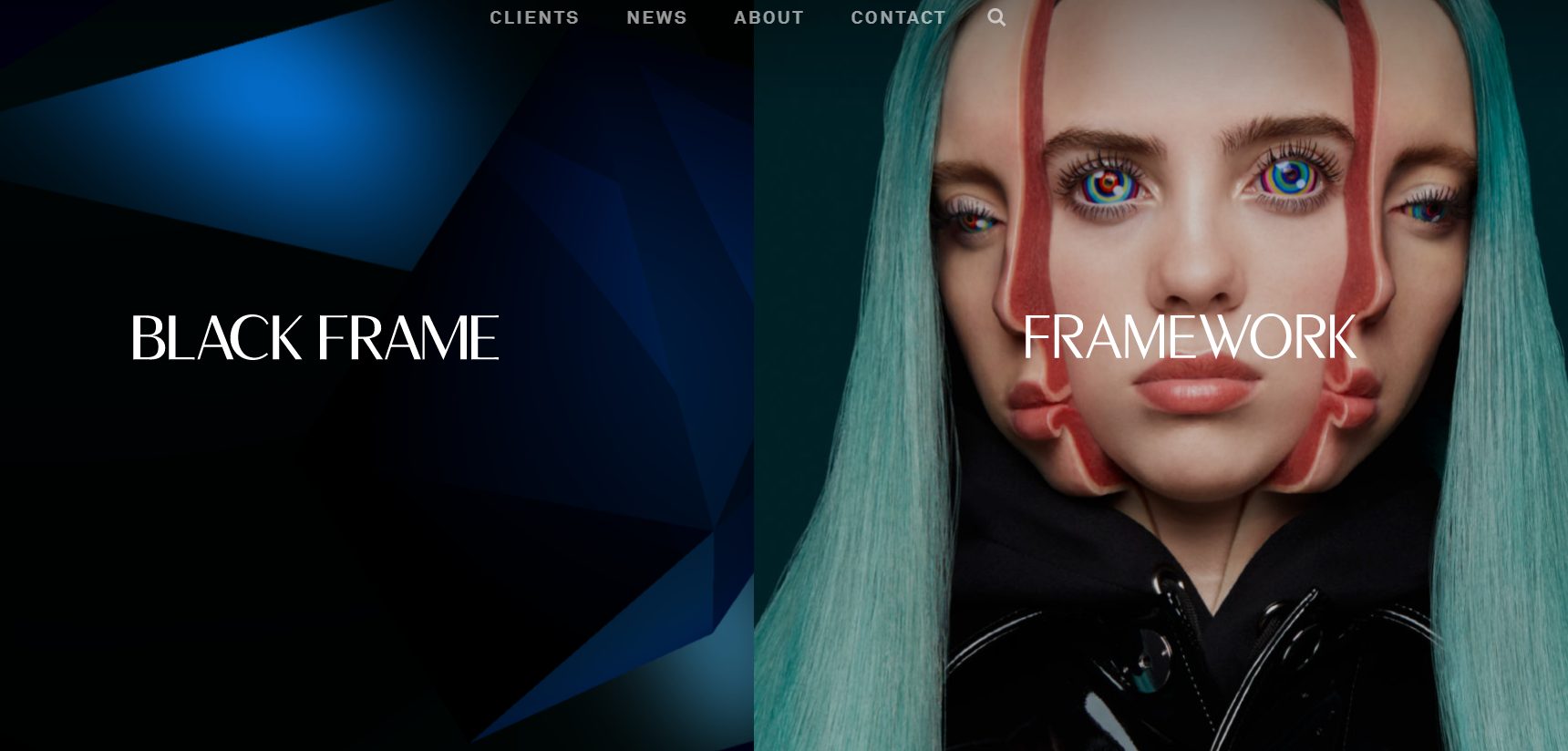 Black Frame is a New York-based communications firm founded in 2004 by Brian Phillips. The agency offers comprehensive communications and brand image solutions for fashion brands. This includes communications strategy, public relations, collaborations, events, image management, media engagement and coverage, publicity, and VIP engagement.
The agency has a long list of reputable fashion brands in their client repertoire. Their current client base includes names such as Helmut Lang, KENZO, Rodarte, Melissa, and Nike. Black Frame has also worked with Coach, Dior Homme, Fossil, Jason Wu, Nordstrom, and Roger Vivier to name a few.
---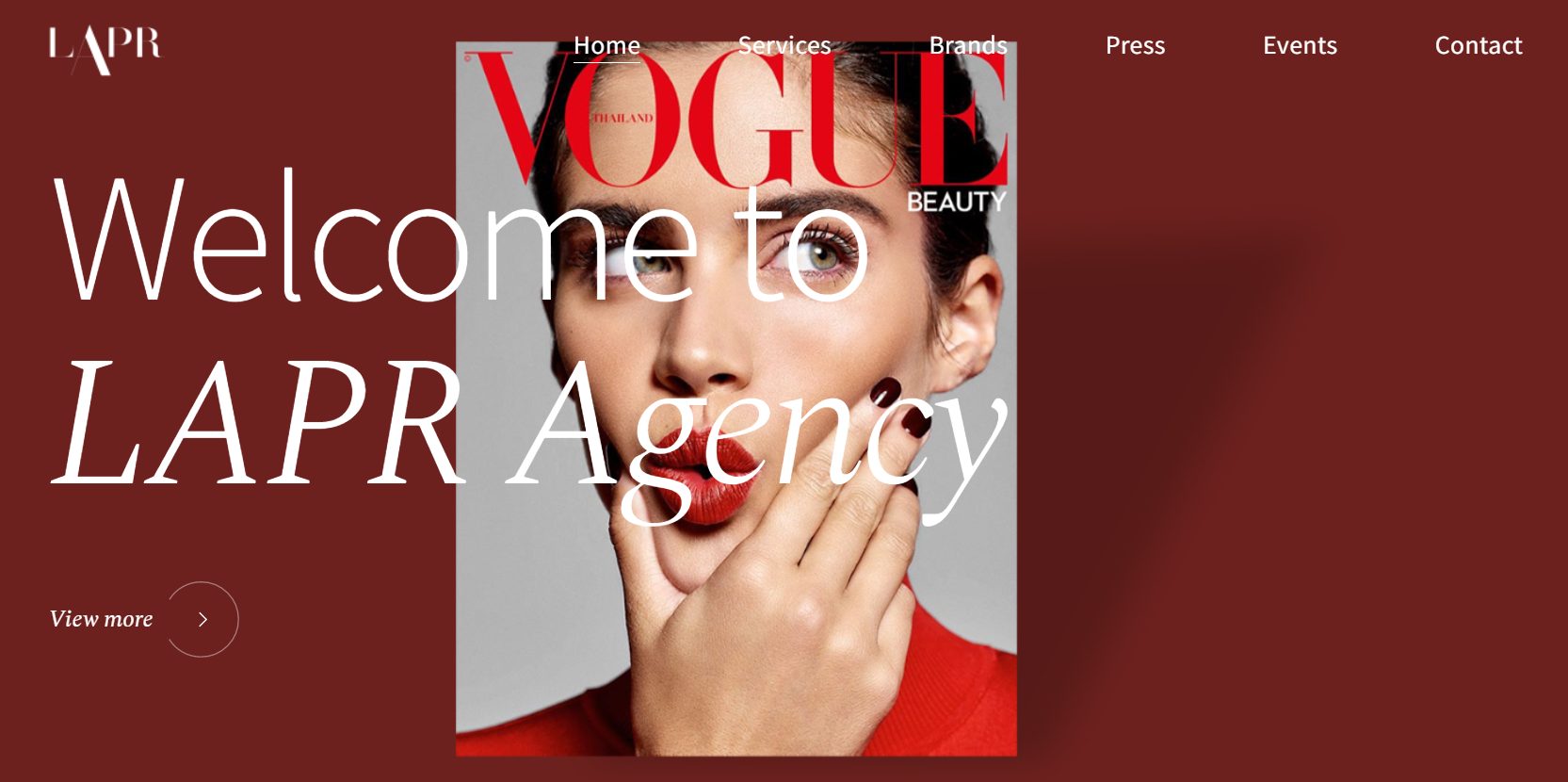 LAPR is a branding agency based in Paris and founded by Marieke de Weert with over 15 years of experience in the industry. The agency's expertise spans the fields of fashion, beauty, and lifestyle. They provide comprehensive PR solutions that include services such as brand features, product placements, international showrooms, influencer marketing, and TV interviews among many others.
Some of the leading fashion brands that the agency's worked with include Raquel Balencia, Honayda, Raisa Vanessa, Costarellos, Jacob Lee, and Winterberger. Additionally, LAPR has also worked with reputable brands in sectors such as culture, technology, cosmetics, hospitality, and accessories.
---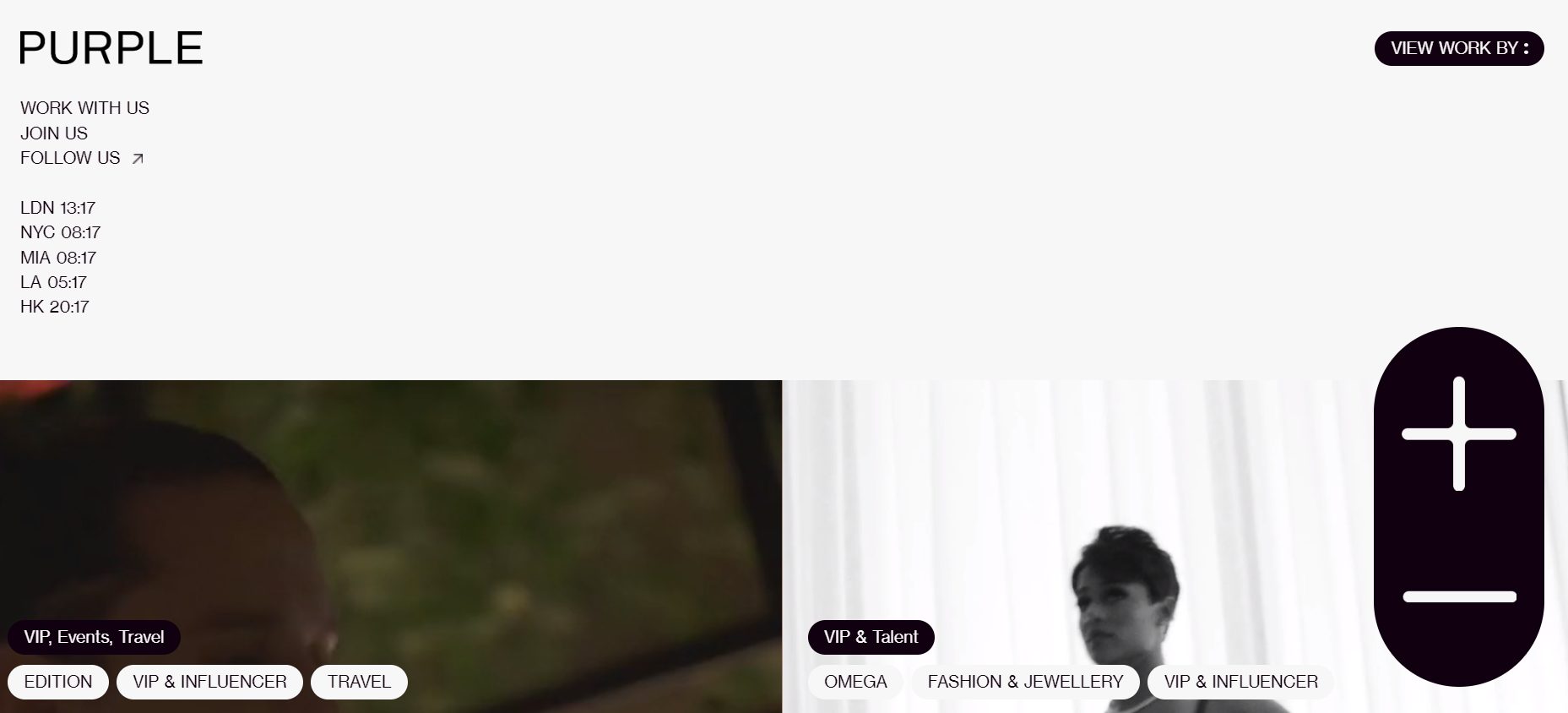 Purple PR is a PR agency for luxury brands with locations in London, New York, Miami, Los Angeles, and Hong Kong. The agency has an in-depth understanding of the luxury market, which allows them to effectively position your fashion brand in front of the right audience. Their expertise spans multiple industries including beauty and wellbeing, fashion and jewelry, art, design, and culture. 
The agency has worked on a number of projects involving leading fashion and jewelry brands. This includes names such as Dsquared2, KENZO, Lacoste, Emilio Pucci, Gucci, and Lanvin. These Purple PR projects ranged from VIP events to content creation to influencer strategies.
---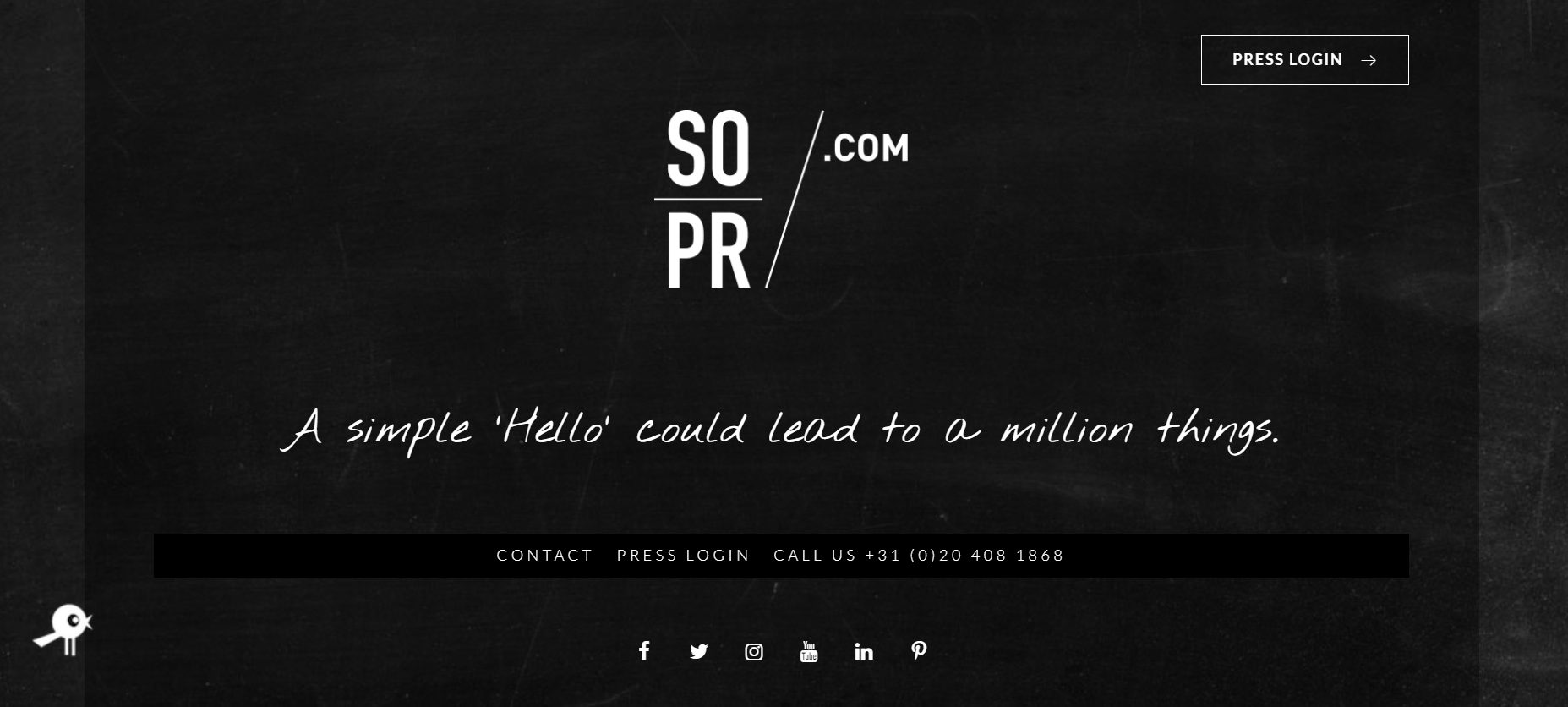 So PR is a public relations agency based in Amsterdam and specializing in PR for beauty, fashion, and lifestyle brands. The agency has expertise in getting their clients in front of the right audience through social media, newspapers, and magazines. Their PR services include a number of solutions such as branding, consultancy, earned media, showroom, and press days.
The brand's expertise has landed many clients in magazines such as ELLE, Esquire, Grazia, Harpers Bazaar, and Vogue. So PR's client list includes plenty of new and established fashion brands such as Black Bananas, Elisabetta Franchi, NOTSHY Cashmere, and Steve Madden. 
---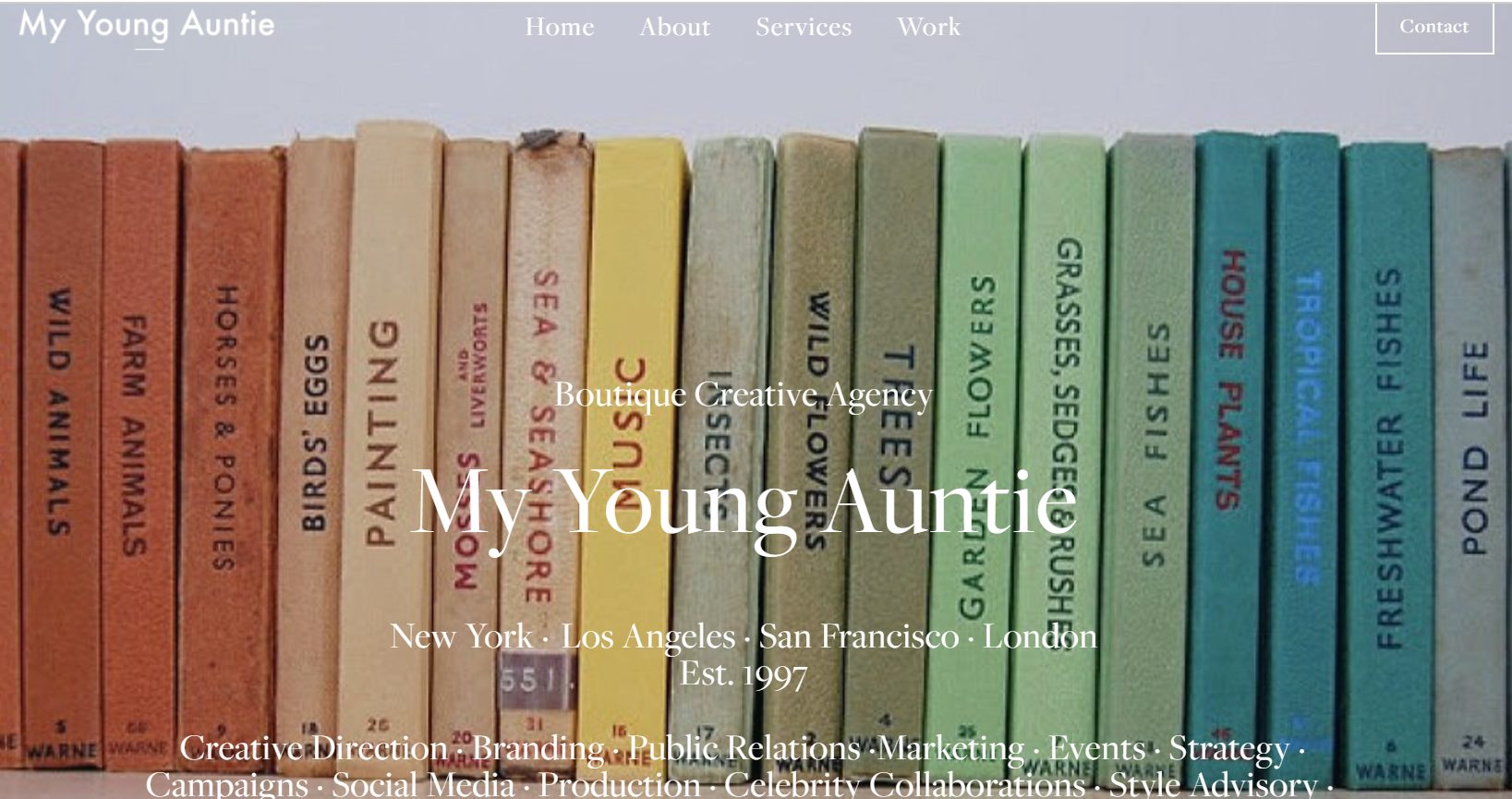 My Young Auntie is a boutique creative agency with offices in New York, Los Angeles, San Francisco, and London. Established in 1997, the agency has a solid reputation in public relations, branding, and events for fashion brands. The agency can provide you with creative direction, style advisory, trend forecasting, and marketing services based on your unique goals.
My Young Auntie's clientele is made up of some of the most iconic and reputable brands in the fashion industry. This includes names like Vivienne Westwood and Hermés among many others. Their expertise has helped clients land on the pages of magazines like Vanity Fair, ELLE, Vogue, and Glamour.
---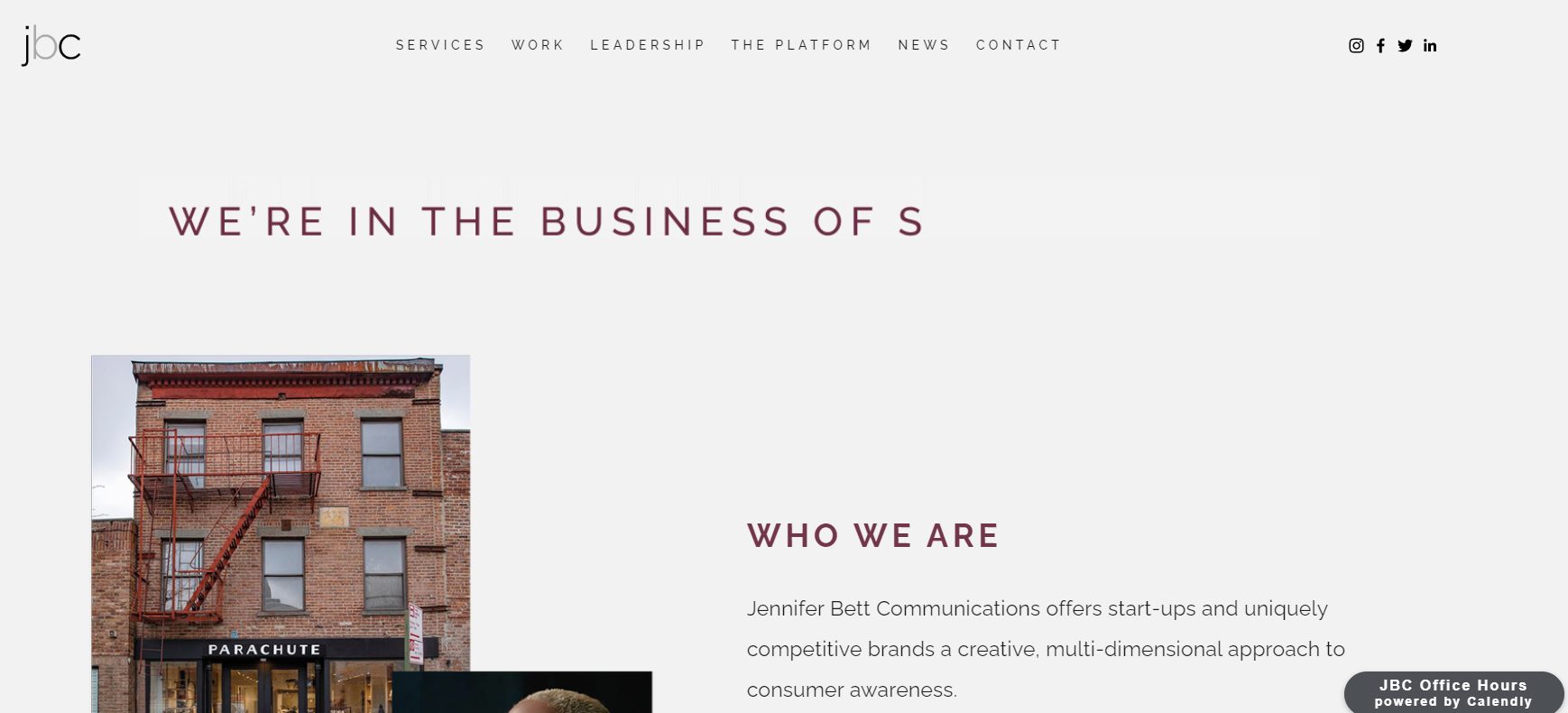 Jennifer Bett Communications is a PR firm with offices in New York and Los Angeles. The agency takes a multi-dimensional approach to building consumer awareness and helps you with media relations, communications strategy, press amplification, strategic partnerships, and many more.
Their expertise has helped clients to get featured in leading publications such as Digiday, Entrepreneur, Refinery 29, Bazaar, Forbes, Glossy, and InStyle. They work with a wide range of clients in industries such as fashion, beauty, and lifestyle. Nuuly, CUUP, and Fashionphile are some of the top names they've worked with.
---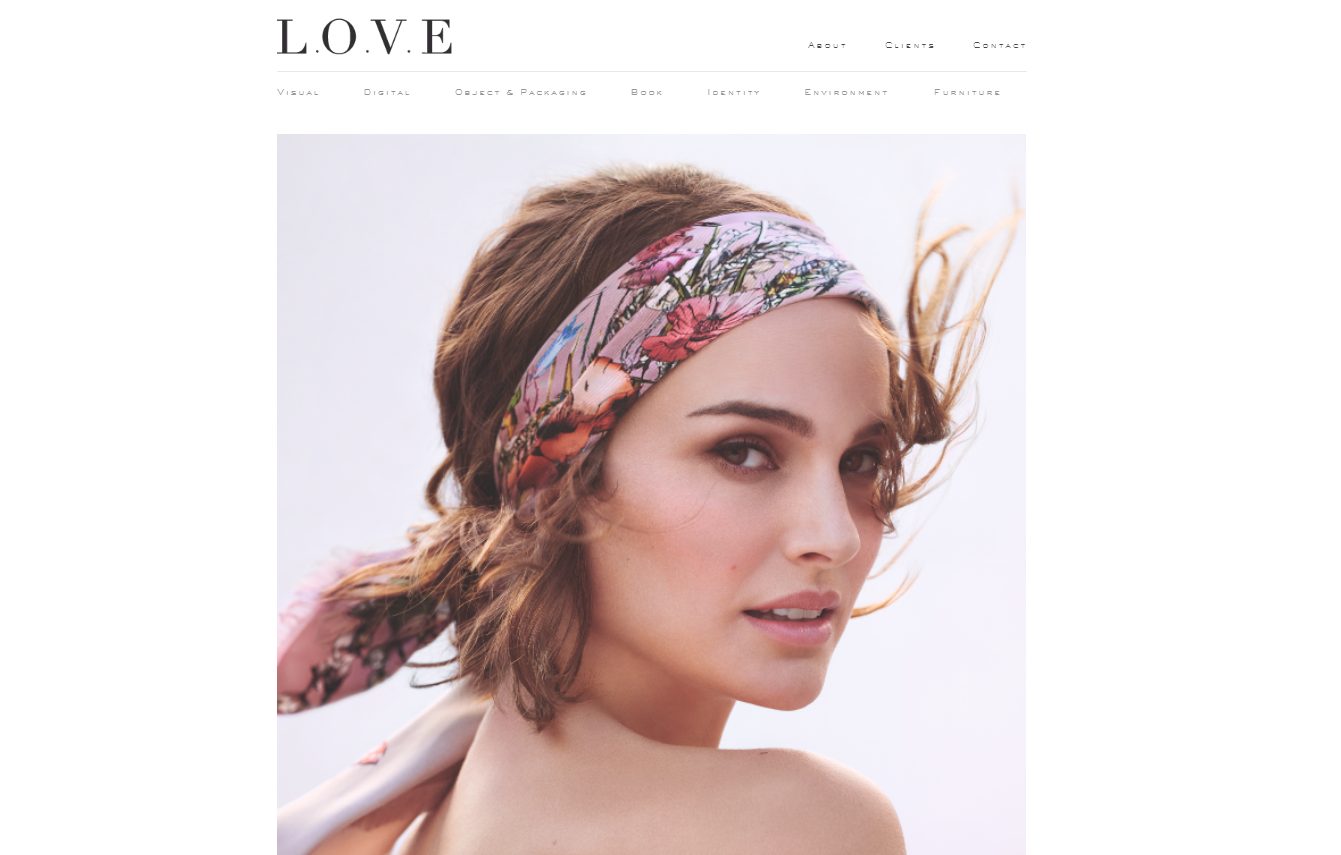 Agency LOVE is a creative agency that specializes in luxury branding and design. With an in-depth knowledge of the luxury industry, the agency helps brands craft compelling campaigns that strengthen their brand identity. They provide assistance with publications, communications, social media, digital projects, and advertising films.
The agency has worked with a long list of iconic fashion and luxury brands. This includes names such as Dior, Carolina Herrera, Prada, KENZO, Yves Saint Laurent, Givenchy, and Guerlain among many others. 
---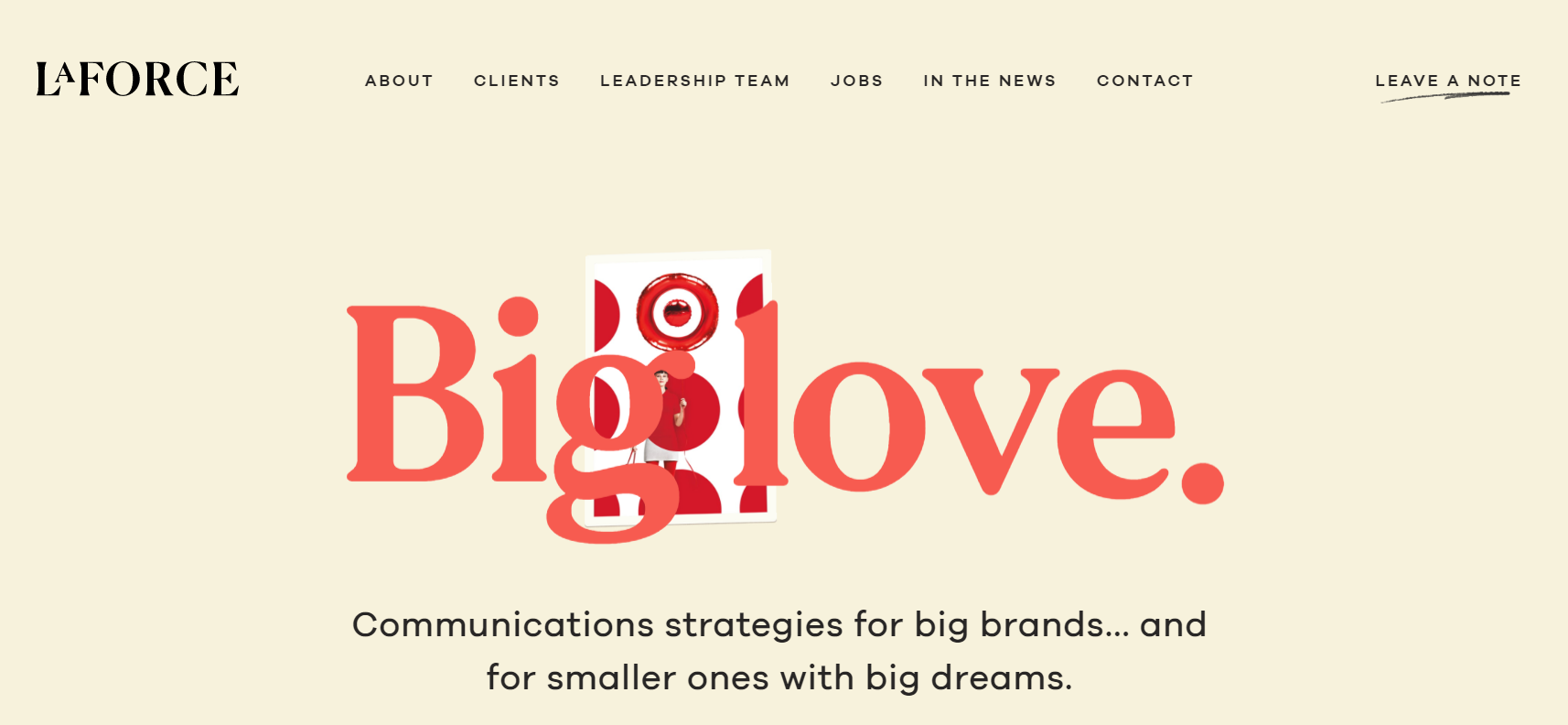 La Force is a New York-based communications agency that works with leading established brands and emerging ones. The agency specializes in crafting impactful brand stories through media relations campaigns, strategic partnerships, special events, and digital content production. Besides media relations and event production, they can also help you with celebrity and influencer campaigns, creative productions, and insights and analytics.
The agency has helped many reputable brands to solidify their standing in the market through publications such as Vogue.com, Esquire.com, Forbes.com, and People.com. Some of the leading brands that La Force has worked with include HUNTER, Target, Boden, and Banana Republic.
---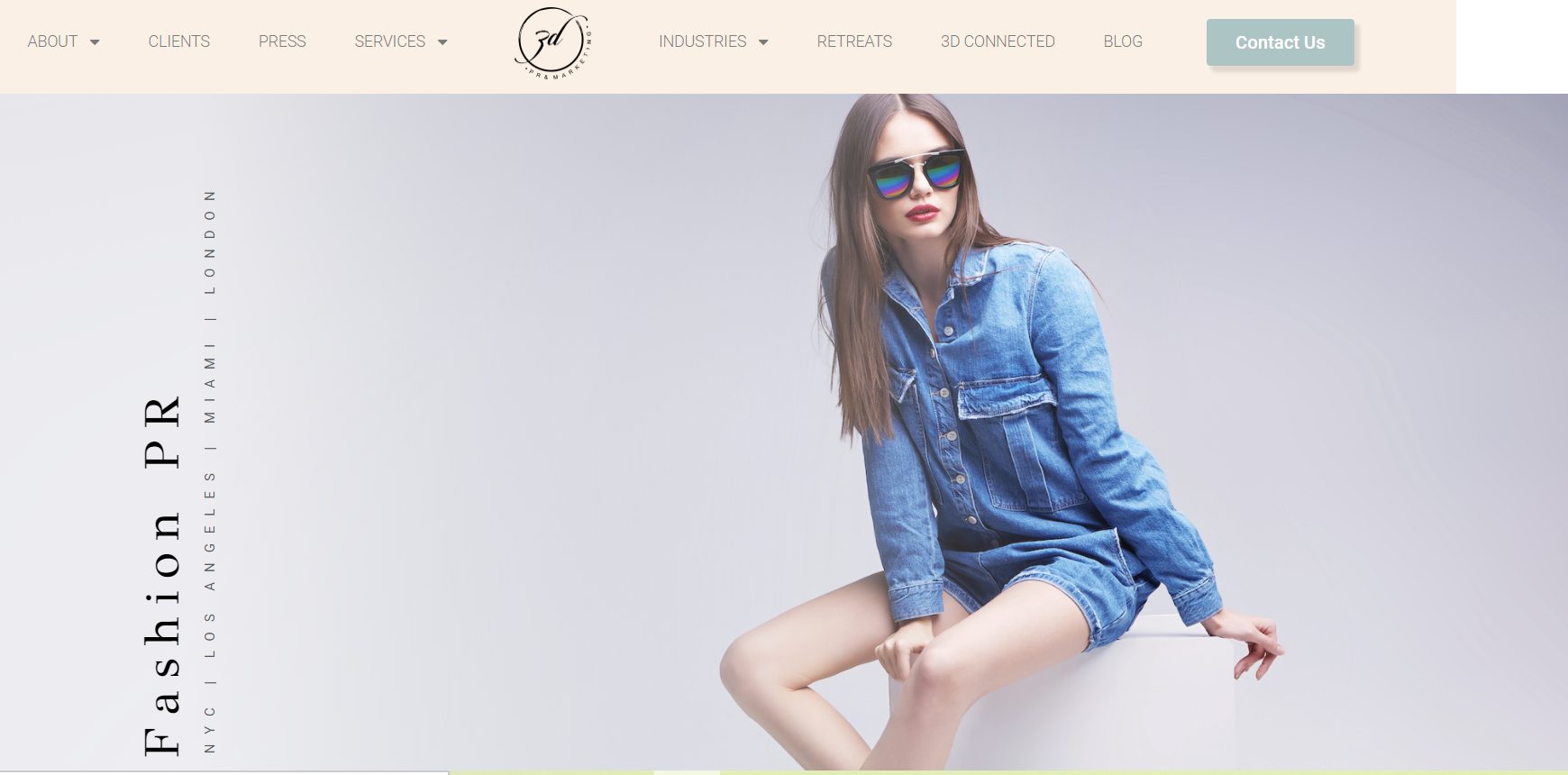 3D PR & Marketing is a leading fashion PR brand with offices in New York, Los Angeles, Miami, and London. The agency specializes in delivering publicity, event production, social media, and branding and marketing services for fashion, beauty, hospitality, and health and wellness brands. From market research to fashion show productions to community engagement–the agency offers a number of solutions to boost your brand image.
Founded in 2012 by Dina Rezvanpour, 3D PR & Marketing has built a name in the field of public relations. Their client repertoire includes a number of fashion and accessory brands such as Nectar, Karma Loop, J. Forks Designs, Maison de Urbana, Happiest Tee, and Hawaiian Tropic. 
---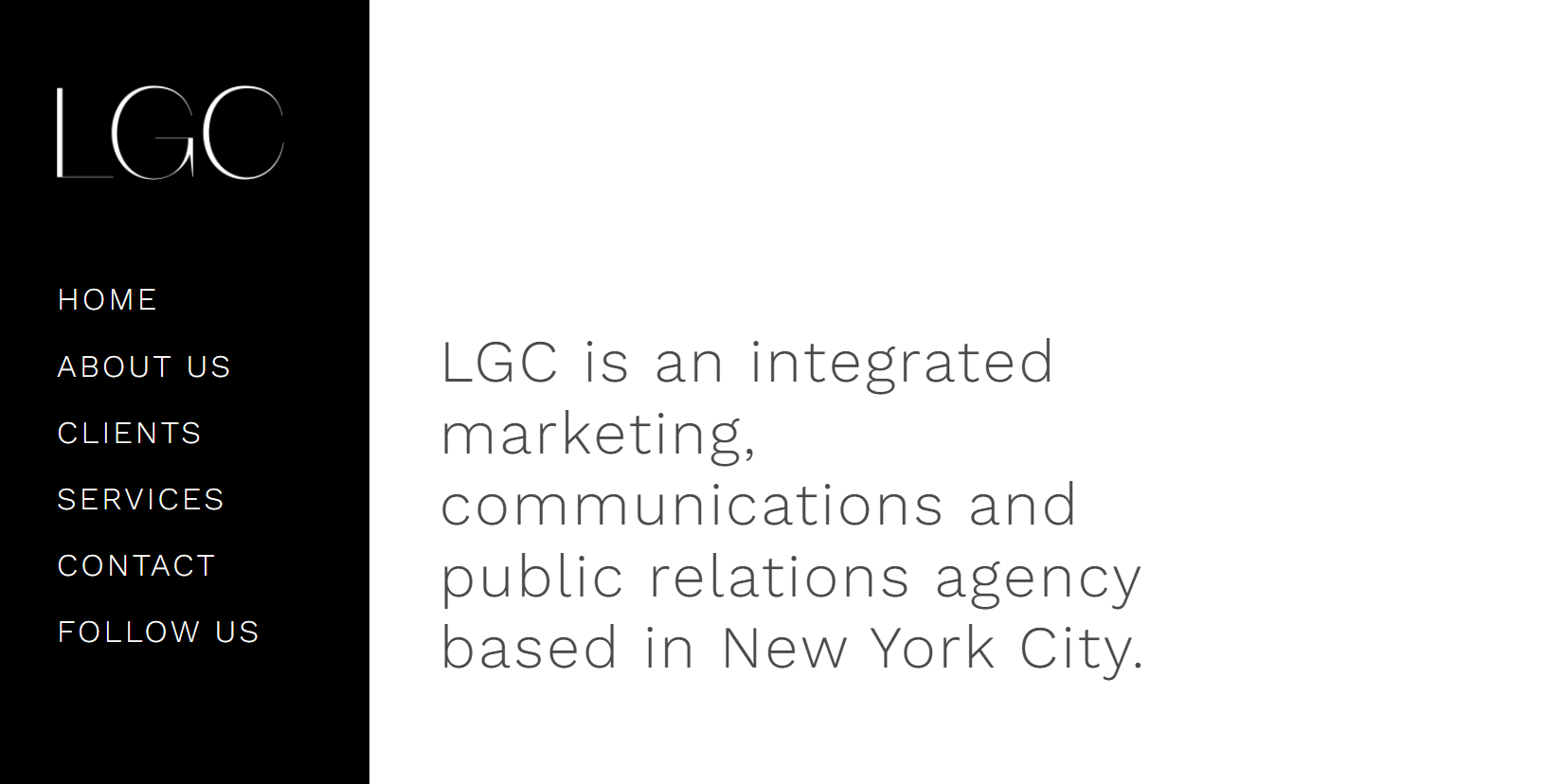 Linda Gaunt Communications is a New York-based communications and public relations agency. Founded by Linda Gaunt, the agency takes a customized approach to elevating brands in a number of industries. The agency prides itself on the ability to craft meaningful brand messaging that results in impactful coverage in publications like GQ, The Cut, Esquire, Vogue, and Harpers Bazaar.
Their clientele consists of leading consumer fashion brands and luxury brands alike. Linda Gaunt Communications has worked with names such as Todd Snyder, New Balance, Eileen Fisher, Bulgari, Billy Reid, and Lafayette 148.
---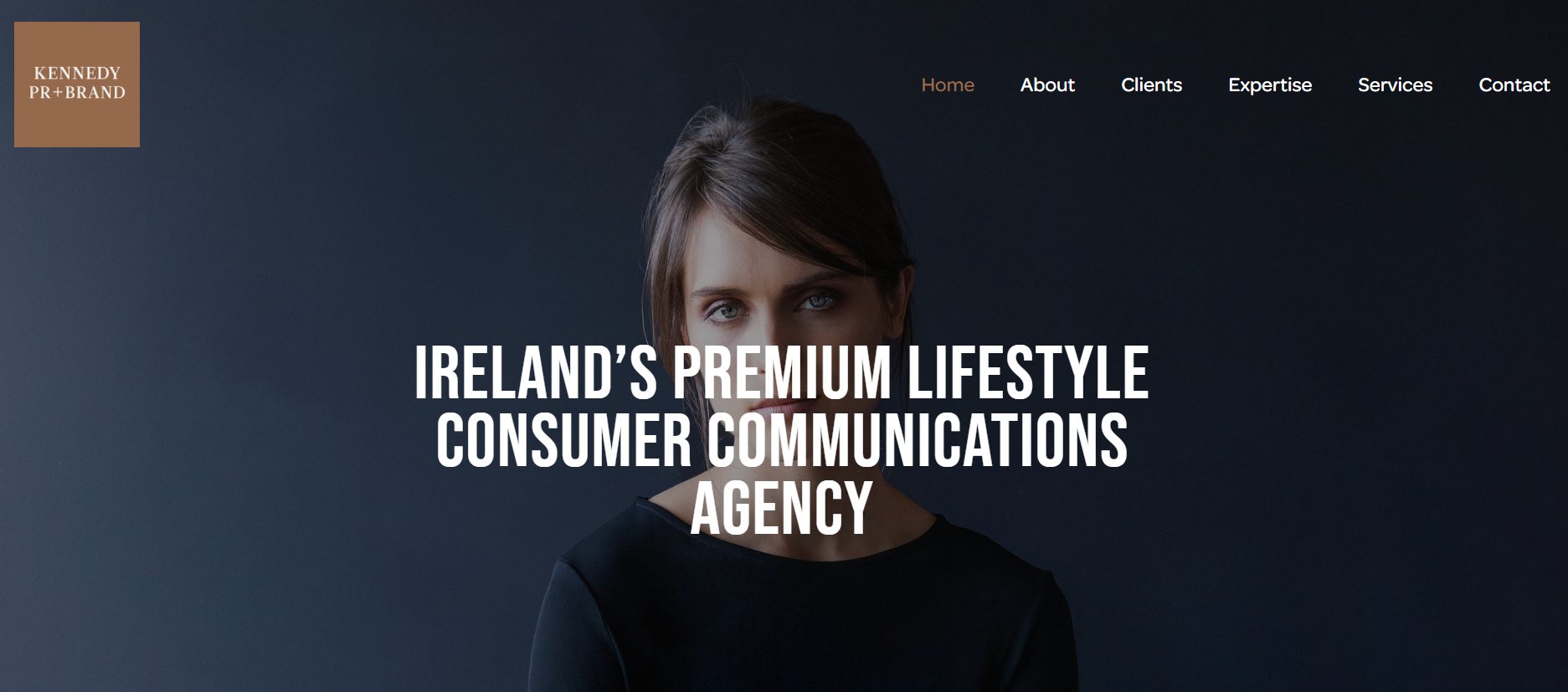 Kennedy PR + Brand is an Ireland-based communications agency for premium lifestyle and consumer brands. With a deep understanding of national and regional media, the agency helps clients successfully attract public attention and boost brand sentiment. Kennedy PR + Brand offers a host of services helping brands with consumer PR, brand consultancy, digital media, consumer and corporate strategy, media training, event management, and network introduction.
The agency's expertise has been leveraged by leading national and international brands in a host of industries including luxury retail, hospitality, non-profit, and fashion and beauty. Brown Thomas, Catrice, LaDress, Louise Kennedy, and Tiffany & Co. are some of the prominent brands they've worked with.
---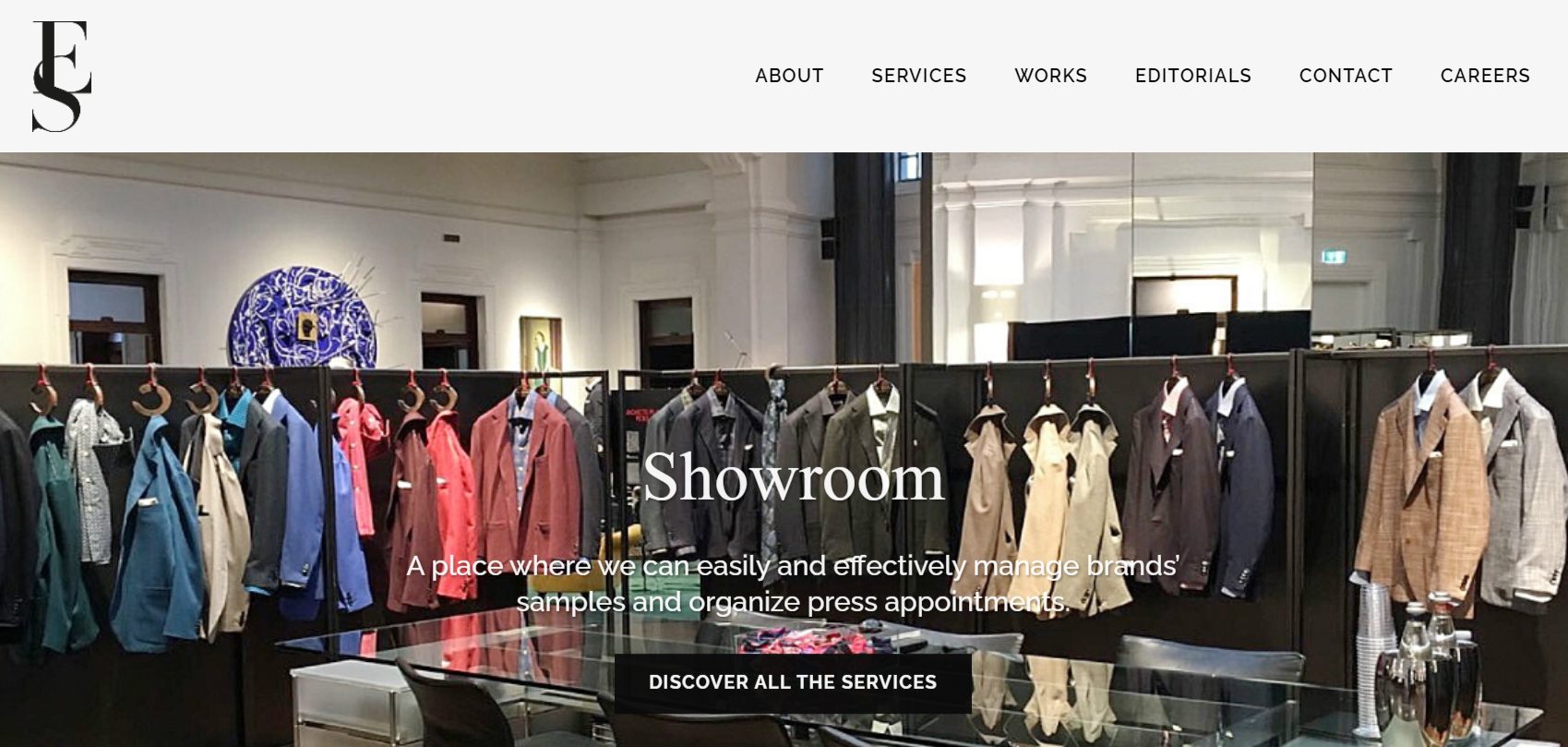 This public relations and brand development agency is based in Milan and works with leading luxury, fashion, beauty, and lifestyle brands all over the world. The founder, Emanuela Schmeidler started her career heading the PR team at Versace and now offers services in brand consultancy, press office and public relations, events and production, celebrity dressing, digital services, and showrooms.
Emanuela Schmeidler Agency is the team behind events such as Bulgari Spring/Summer 2021 Leather Goods & Accessories, Ports 1961 Spring/Summer 2021, and Schiaparelli Spring/Summer 2021. The agency has also worked with several other fashion brands including Pinko, Genny, Bally, and Trussardi among many others.
---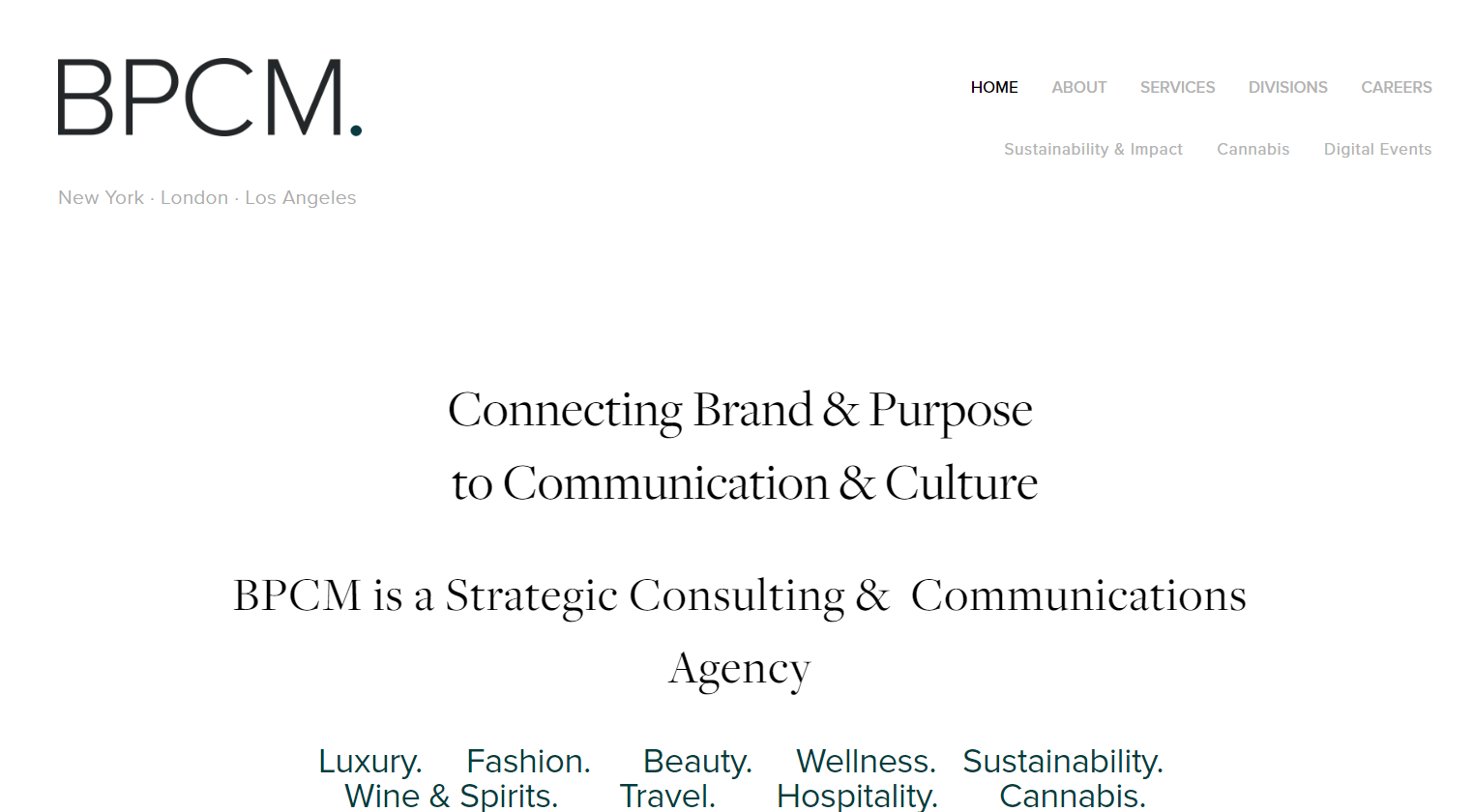 BPCM is a communications and strategic consulting agency for fashion, luxury, beauty, travel, and lifestyle brands and has been around since 1999. With offices in London, New York, and Los Angeles, the agency offers tailored plans that deliver the results you need. 
The agency has expertise in branding strategy and consulting, media and communications, digital services, influencer engagement, celebrity and ambassador services, and event management. BPCM also has in-depth knowledge of sustainability, helping fashion brands to navigate the landscape so they can make a difference.
---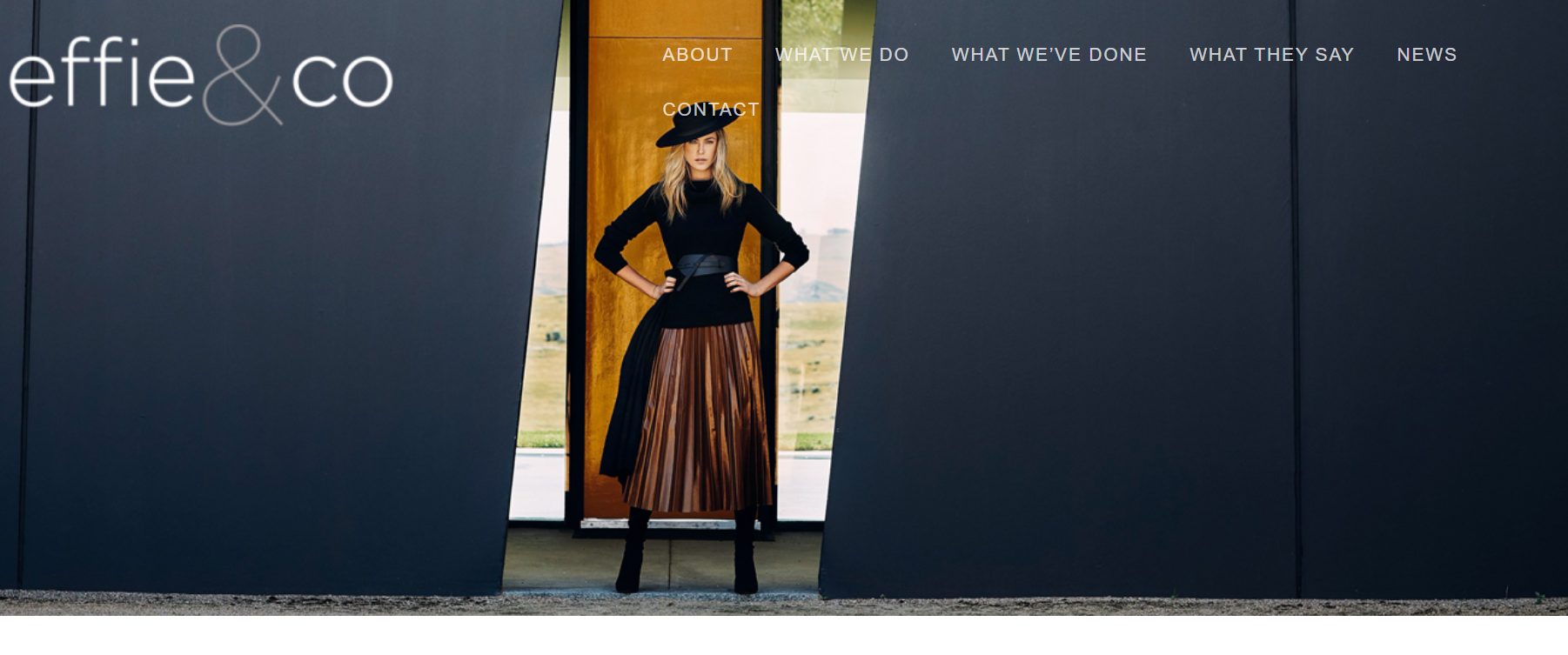 effie&co is an Australia-based marketing and PR agency that specializes in fashion, beauty, and lifestyle industries. The agency produces impactful advertising and PR campaigns and offers services in media relations, celebrity management, publicity, brand consultancy, influencer marketing, and product launches.
The agency has a strong track record in developing results-driven campaigns tailored for brands. They've worked with prestigious heritage brands including Calvin Klein, Doc Martens, Hugo Boss, Coles, Target, and Bang & Olufsen. 
---
Find the Perfect Fashion PR Agency for You 
If you're planning to launch a new fashion brand or want to take an established brand to the next level, these top 20 fashion PR agencies can help. Check out their service offerings and client history to find one that best suits your needs.